Get to know Fátima
M. Fátima Valente Monaco has a passion to organize, cure and create healthy spaces. She was born and raised in Brazil, and in her earlier years as a student and prof essional, had the exciting and enriching experience of living in Europe. She is now living in the USA since 2014.
Fátima has been constantly researching, facing challenges, experimenting and conquering. She holds a degree in Architecture, Urban Planning and Landscape Design, with certifications in Feng Shui through the Brazilian Institute of Feng Shui with Silvana Occhialini and the Feng Shui School of Chicago with Laurie Pawli. She has been a member of the International Feng Shui Guild since 2011, and is now a Certified Red Ribbon Professional.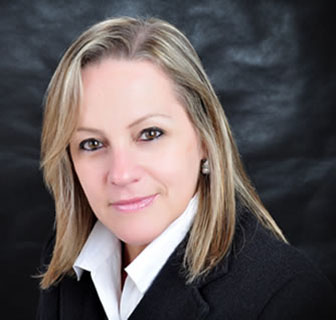 She has also acquired certifications in other fields related to Feng Shui such as chromotherapy, dowsing, energy healing, Four Pillars of Destiny astrology, geobiology, I Ching, numerology, and sacred geometry, among others. These and other techniques, together with her intuition and continuous learning, will guide her clients to clear blockages and achieve life-changing results. Fátima goes beyond what we can see to identify what your space is "saying" to us. By doing so, clients will give more attention to where they live and work and begin to see positive results not only inside their spaces but within themselves.


A personal message from Fátima
I was first introduced to Feng Shui in 1996 and started to use the wisdom that comes from this ancient practice in my landscape design projects in Brazil. After witnessing the amazing results I started deeply into journey in 2000, seeking the knowledge of Masters and experts.
I have participated in Feng Shui Seminars in Brazil with the architect and Feng Shui consultant Carlos Solano, Healthy Homes courses and workshops with Allan Lopes, Classic I Ching Fundamentals with Roberto Otsu, and a 15-day course in Space Clearing with Lin Cheng in Texas. Courses with Master R. D. Chin (New York), Isabella Obrist (Paris), Nancy Santo Pietro (New York) and many more have brought me new perspectives and approaches to evaluating and healing spaces.
I am honored to be awarded Red Ribbon Professional Member status by the International Feng Shui Guild (IFSG) which has a selected standard for Feng Shui professionals. I am also certified in Soul Coaching by Denise Linn through the Brazilian Institute of Feng Shui.
My path alongside Feng Shui for more than twenty years has brought me a natural way of working with clients with respect to their way of being, inspiring them to care for their spaces, and bringing more vitality, happiness, health, prosperity and love, opening opportunities to achieve their dreams. It would be my pleasure to help you with your personal journey.
M. Fátima Valente Monaco
Gold Level Certified Feng Shui Consultant